Secretary
---
The Corresponding Secretary is responsible for communication between the local chapter and the National Headquarter by submmitting reports and paperwork on the events happening in the chapter.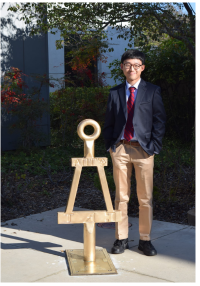 Name: Ethan Park
Major: Chemical Engineering
Class: 2018
Hobbies: Internet Surfing, watching Youtube, following soccer results!
Interesting Fact: I have never gone fishing in my entire life!!
Favorite Song: Time is Running out - Muse
Email: gunhip@uci.edu